Ski rental
Ski rental shops in Ortisei Val Gardena - Ski and Snowboard School Ortisei.
The ski rentals of the official Ski and Snowboard School Ortisei offer the best skis and snowboards designed by the most famous brands at attractive prices - Choose the right ski equipment for an eventful day on the slopes.
Book in advance and choose your perfect equipment. Nowadays, a wide choice of several types of ski (ski for powder snow, touring skis, ski for freeride, carving ski etc.)is offered. Why buying own skis and being limited to one pair of ski only when can benefit from a large selection of rental skis which meet the conditions of your ski resort. For an online booking you receive 10% discount on the equipment. Our rentals are located at the valley station of the Seceda cable car, Mar Dolomit (close to the Alpe di Siusi lift), Catores and Center (Rezia 75/a).
Why you should choose the rental of the ski instructors
Book online and get 10% discount
Wide range of top quality equipment in the ski rental of the ski instructors
Payment at your arrival in Ortisei or online with credit card or PayPal
Cross country and skitouring equipment (avalanche transceiver, shovels and probes)
Heated ski depot
Safely through the Winter Season 2021/22
To current security measures
All the offices and rentals of the skischool are constantly sanitized and hand sanitiser will be available at the entrance to disinfect the hands and all the sales stations are equipped with a protective glass.
Our staff receives regular training on current COVID-19 measures during in-house traning sessions. Our staff wears a mask covering both mouth and nose, all of it's temperature is measured daily, and regular exams are carried out.
Also the ski equipment can be booked online on our homepage or by e-mail, in order to find everything set on your arrival. In case of guests who test positive for COVID-19 and their fellow travellers there will be a reimbursment of the days you will not be able to use. In all the other cases the usual cancellation terms are valid.
Book your appointment in our rentals Seceda, Mar Dolomit, Catores and Main Office & Rental
The entrance to the ski rentals will be regulated by a "Check – in" system, in order to avoid gathering of people. All the rental stuff is constantly sanitized with certified products.
In all the rooms the use of the face mask is mandatory for the staff and for the clients.
For all the current safety measures and information about Val Gardena click here: https://bit.ly/345A1OF
Snowboard Exclusive
1 day
€ 33,50
-10%
€ 30,15
6 days
€ 155,00
-10%
€ 139,50
Book online
Snowboard Adults
1 day
€ 28,50
-10%
€ 25,65
6 days
€ 119,50
-10%
€ 107,55
Book online
Snowboard Junior
1 day
€ 16,50
-10%
€ 14,85
6 days
€ 64,50
-10%
€ 58,05
Book online
Backcountry and skitouring equipment as well as the avalanche safety kits can be rent and tested at our ski rental shops. All you need to have fun and stay safe beyond the slopes.
Classic Set
1 day
€ 17,00
-10%
€ 15,30
6 days
€ 67,50
-10%
€ 60,75
Book online
Skating Set
1 day
€ 17,00
-10%
€ 15,30
6 days
€ 67,50
-10%
€ 60,75
Book online
Right at the Valley Station of the Seceda and at Mar Dolomit expects you a heated ski deposit with different sized lockers for the safe deposit of your ski equipment.

2 People - 1 day € 9,50 - 6 days € 45,00
4 People - 1 day € 16,50 - 6 days € 82,00
Book
Edge grip, more security and control, maneuverability and optimal sliding characteristics with less effort. We attach very much importance to quality in ski and board service. Perfectly groomed sports equipment is an absolute must for safe and enjoyable descents!

- Waxing - € 13
- Full Service Ski - € 42
- Full Service Snowboard - € 46
- Standard Service Ski - € 32
- Standard Service Snowboard - € 36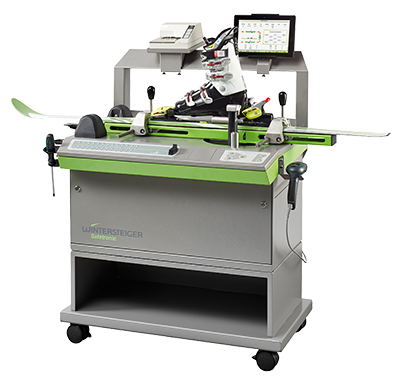 "The staff were very friendly and professional. We found everything we need for our children and it's located close to the meeting point of the ski course. They also have a deposit there."

The location is great. It's in the same building of the Seceda cable car, there is a car park just in front and you can also book the skischool there. All together it's a great place to start the day on the slope."